Georgia State University CIBER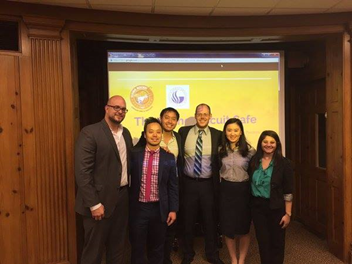 Designed and driven by two Robinson College of Business Advisory Board members and GSU CIBER, The PACE program provides advanced undergraduate students completing a variety of majors the opportunity to apply their knowledge and skills of management, finance, accounting, marketing, risk management, strategy, etc., through an experiential project-based course. Interdisciplinary teams of 3-4 undergraduate students work on "consulting projects" defined by "real world clients" sourced from companies and organizations with which the Robinson College of Business has or seeks relationships. Project types vary and may be on topics such as organizational change management, process analysis, technology implementation, strategy development, operational efficiency enhancement, financial consulting, marketing strategy, etc. PACE students spend the semester working on their assigned project while being mentored by an executive on consulting skills. At the end of the semester, students present recommen
dations to their business clients in both a written report and verbal presentation. Students leave the program with hands-on experience interviewing clients, creating reports, researching real issues, presenting findings, and working as a team.