BUSINESS IS GLOBAL HIGH SCHOOL SUMMER PROGRAM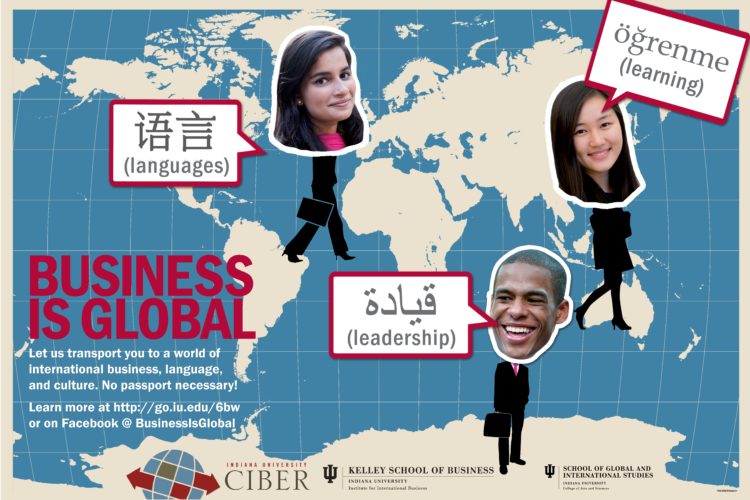 BRINGING THE PHRASE "BUSINESS IS GLOBAL" TO LIFE FOR HIGH SCHOOL STUDENTS ACROSS THE NATION
The Business is Global (BIG) program, presented by the Indiana University CIBER, is a two-week program for rising high school sophomores, juniors, and seniors interested in exploring the intersection of business, language, and culture.
The program seeks to broaden student horizons and increase their familiarity and interest in critical languages while helping them explore career options. BIG introduces students to concepts of cultural proficiency, as well as the importance of cultural awareness in business. The BIG program also aims to help students develop public speaking and networking skills and to expose them to international opportunities that will help them become thoughtful citizens of the world.
Students gain a basic understanding of how business operates through an accelerated curriculum based on the Kelley School of Business's top-ranked undergraduate program.
The program's curriculum is also supported by the IU School of Global and International Studies and introduces students to less-commonly taught foreign languages (LCTLs) and their associated cultures, such as:
Arabic (Middle East & North Africa)
Mandarin Chinese (East Asia)
Portuguese (Brazil & Portugal)
Swahili (East Africa)
Turkish (Turkey & Central Asia)
Student teams apply their new business and cross-cultural skills in a hands-on, practical team competition where they are challenged to create a small business set in one of the countries studied. The teams formally present their business ideas to an external panel of judges.
The deadline for Summer 2018 applications is April 9, 2018, so visit the program website to learn more!
Program Impact to Date
BIG originated in the summer 2013 as a Center for International Business Education and Research (CIBER) program. From 18 students in 2013, the program has grown significantly in both numbers and reputation.
143 total alumni from 20 states and 2 countries
54% female alumni
49% minority alumni
34% alumni from rural communities
For additional information, please contact:
Emily Bagienski, Program Manager
Kelley School of Business/CIBER
Indiana University
812.855.5749
To watch the program video click here: https://vimeo.com/238074210
For more information about the Business is Global click here: https://go.iu.edu/6bw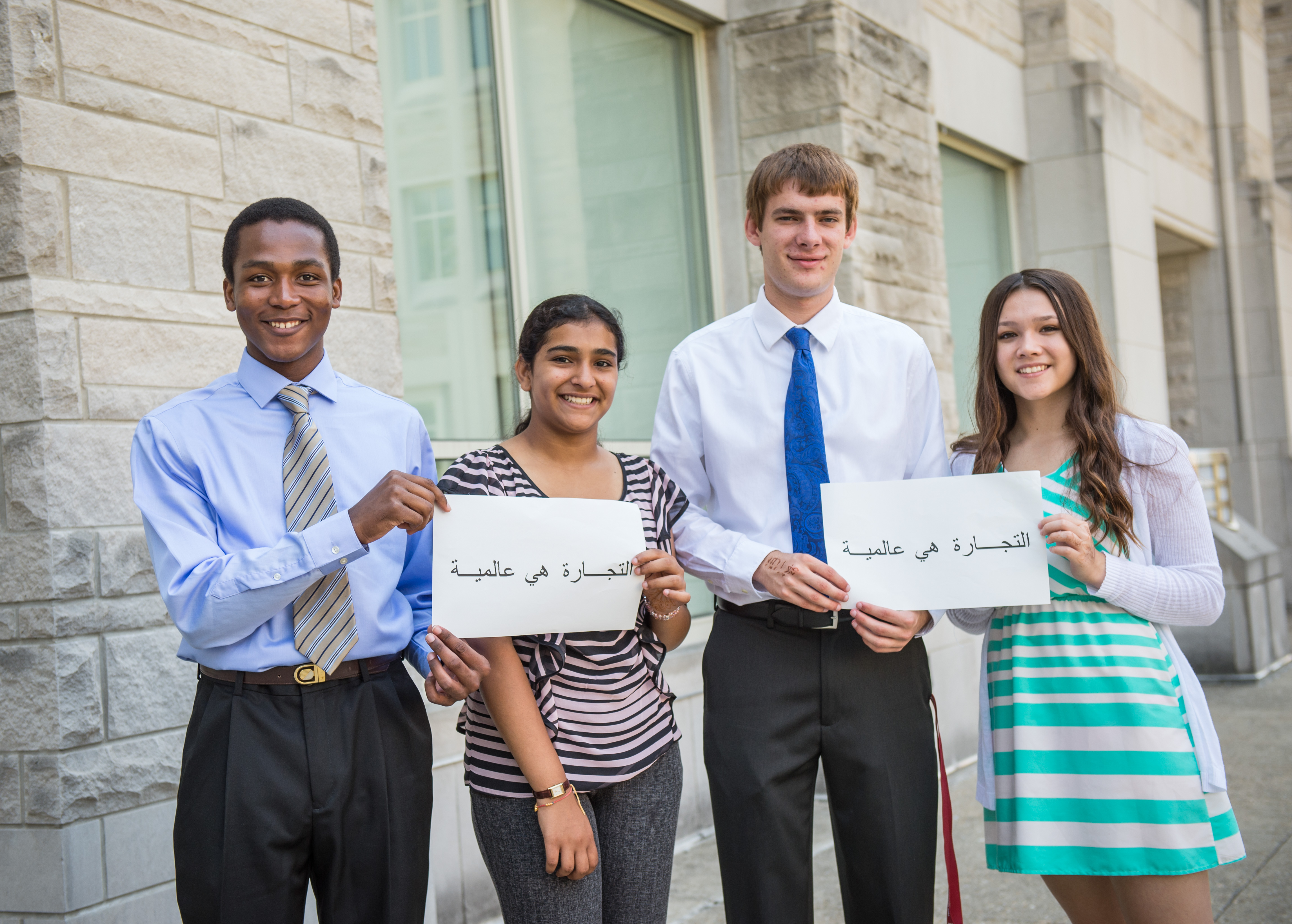 Students proudly declare "business is global" in one of the languages studied during the program, in this case Arabic.
"I learned a lot about other cultures, not just from classes but from the diversity of my peers as well. I learned a lot about myself and discovered educational and career aspects I was unaware of before." –2014 Alumni
"I loved everything about this program…Everything was perfect and made me excited to continue on with my high school career so I can quickly move on to college. As soon as I got home I started researching ways to increase my business and global knowledge even more." –2015 Alumni
"My time at BIG helped me grow in so many ways. I learned to think in a global context and from alternate perspectives. This is a skill that has greatly benefited me in my daily study, and I feel much more prepared for my future life." –2016 Alumni
""Now I feel confident that one day I could start my own business given the business model we've been going through and working with my team. I know I could become an entrepreneur someday." –2017 Alumni.