Texas A&M UNIVERSITY CIBER
Every semester Mays students have an opportunity to enroll in International Management class (MGMT/IBUS 452) to gain real-life global experience without leaving the country. Daria Panina, a faculty member in the Department of Management and the TAMU CIBER, is a member of X-Culture – a global collaboration project that includes professors from 107 universities from 43 countries. Last semester more than 3,000 students taught by these professors participated in X-Culture.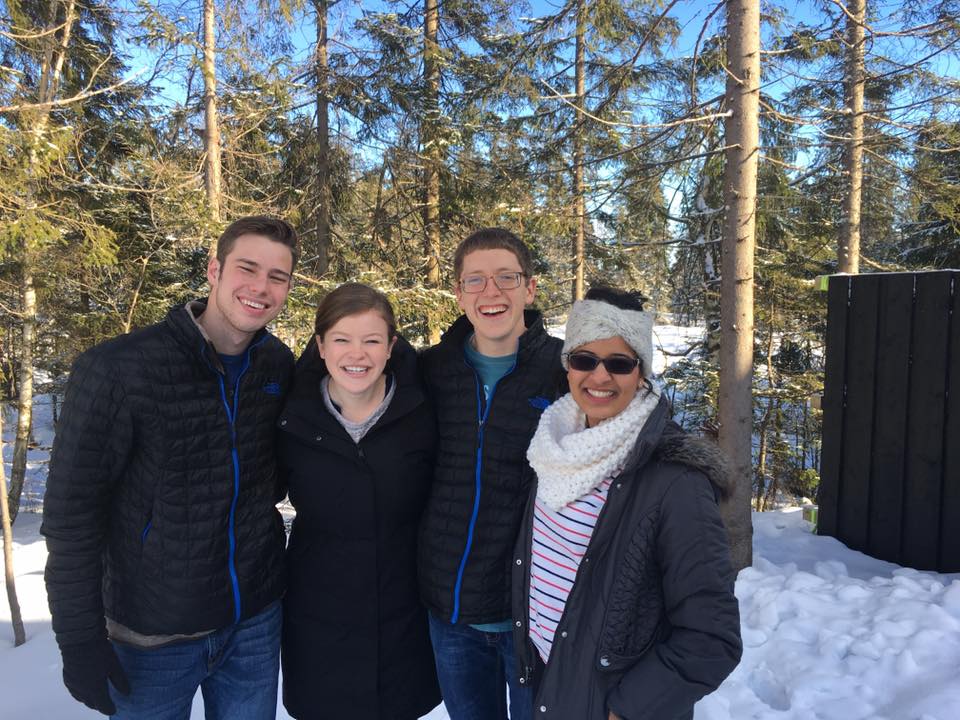 As a part of X-Culture, all students enrolled in Panina's class are randomly assigned into global virtual teams, usually consisting of up to seven students from different countries. The teams are required to provide a business solution to an actual company that partners with X-Culture.
Students work on a semester-long project by learning the market analysis and global strategy development as well as the best practices of working with people from different cultural backgrounds. Students have a semester to do their research, and work with their counterparts across the globe to write up a business plan for their company. The best teams receive Best Team awards and money prizes, as well as internship and job offers, and sales commissions from the companies they worked for. The best students and groups also have an opportunity to participate in the annual X-Culture symposium sponsored by one of the partner companies (which in the past included Mercedes-Benz, The Home Depot and Louis Vuitton, among others). At the symposium, students meet their team members in person, and get an opportunity to interact with the partner company representatives and X-Culture participants from around the world.
X-Culture project is very demanding. Students who work in global virtual teams face many challenges. They have to deal with time differences between countries, learn how to work with people from different cultures, and manage the consequences of motivation issues that arise as a part of virtual project. Yet, participants in X-Culture agree that the project improves their cultural intelligence, international and virtual collaboration competencies, global self-efficacy, and increases their interest in cross-cultural relations. Students that participated in X-Culture have mentioned that the experience was highly valuable and rewarding. It not only allowed them to learn international management and gain global experience, it also helped many of them in their job search. Students that mentioned X-Culture in their job interviews agreed that this was a project that made them stand out in from the rest and helped them land their jobs.
For several semesters, Panina has received the Best Instructor Award based on the peer review of 116 performance indicators for theoretical training of her students, evaluating their group projects and support in organizing and managing the X-Culture project.