TEMPLE UNIVERSITY CIBER
In March of 2016, as part of their annual Global Immersion Experience (GIE), 22 Global MBA students from Temple University's Fox School of Business, along with students from Al Akhawayn University, co-hosted the second annual conference on Entrepreneurial Innovation in Casablanca, Morocco: Opportunities and Challenges. The content was built upon last year's theme of "Unlocking the Entrepreneurial Ecosystem in Morocco: Lessons for a Pan-African Model".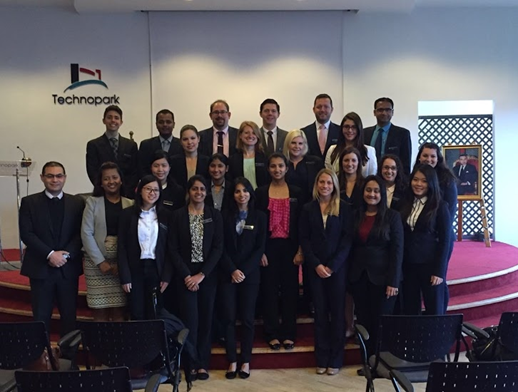 Organized by Temple CIBER, the full day conference featured prominent speakers from the Moroccan Ministry of Technology and Innovation, the Director General of Microsoft, as well as several local entrepreneurs. Approximately 170 attendees had an opportunity to learn about the landscape of innovation in Morocco and hear firsthand stories from successful Moroccan innovators, including the founders of iTaxi and Screendy. The conference received national press and was featured in Le Matin, a Moroccan daily newspaper and a segment aired on Moroccan television channel 2M Monde TV. 
Regarding the development of the conference, Fox School Deputy Dean Dr. Rajan Chandran noted: "With the rise of emerging markets, and the world moving south and east, it is critical to revisit our assumptions and values beyond what works and what does not, and what business is about and what it is not about. We at Fox believe that, in order to develop the next generation of global leaders, we need to learn from the innovative models that are being seeded in emerging markets."