TEMPLE UNIVERSITY CIBER
A new partnership between The Economy League and World Trade Center of Greater Philadelphia aims to significantly increase regional exports, targeting a 10% increase in the number of companies who export in the next 5 years and an increase of $6 billion in revenue.  Temple CIBER has partnered to sponsor the launch of the Greater Philadelphia Metro Export Plan, along with 2 additional events in their World Class Events Series, and serves as an important resource to provide the business community with the necessary training to achieve the outlined goals of the plan.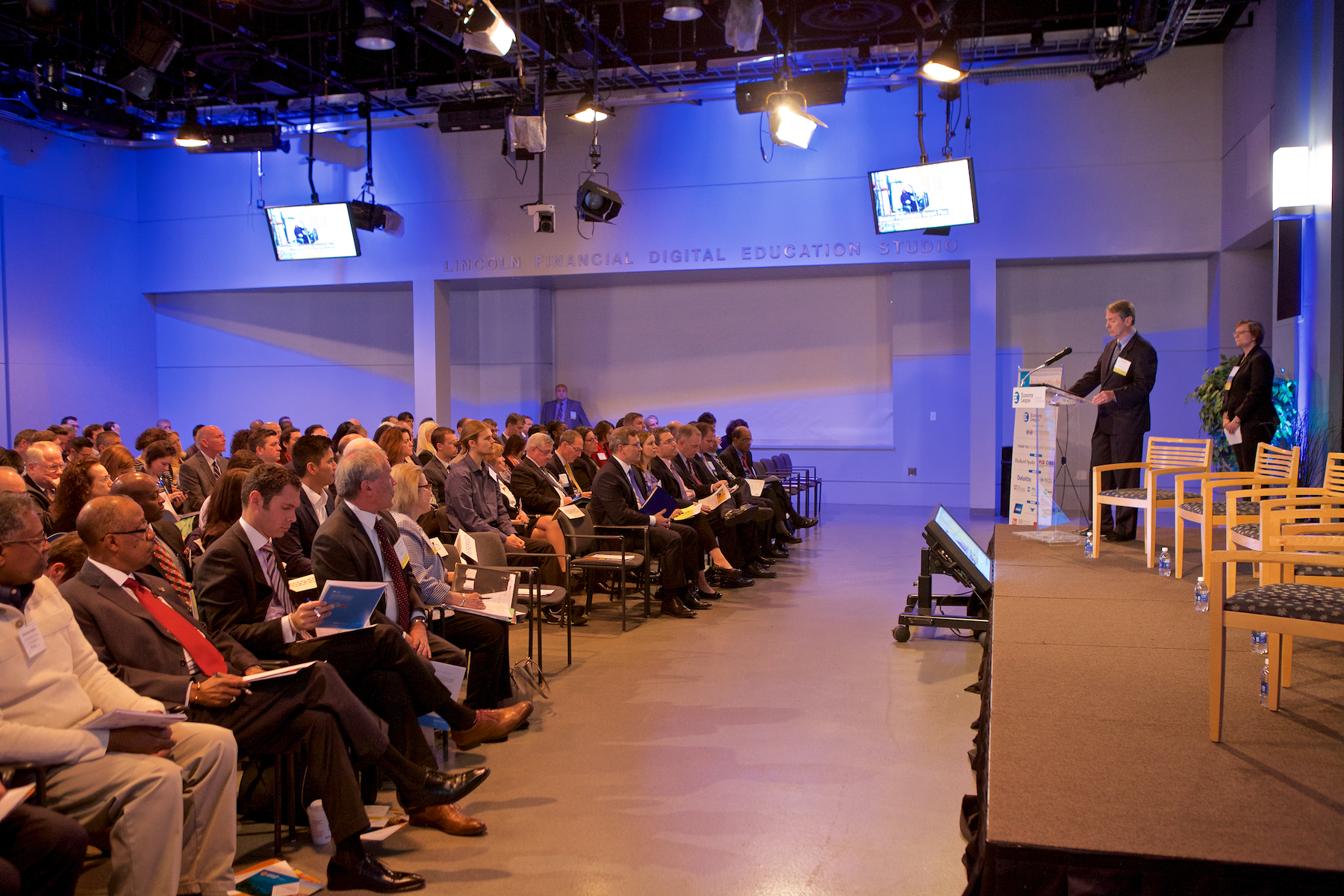 Launch Event for The Greater Philadelphia Metro Export Plan- April 2016
Each Year, Temple CIBER in partnership with Philadelphia United States Export Assistance Center –U.S. Commercial Service hosts 2 low-cost major educational events; Export University and the AES Compliance Seminar. 
Export University is a series of 3 half-day export training events ideal for:
Companies new to exporting that need tools to begin and avoid costly mistakes
Companies currently exporting that need guidance on developing or refining their export plans to further expand sales internationally. 
Topics addressed include; International Logistics, Trade Regulations, International Financing, Payment Tools, Overseas Representation, Product Adaptation, and many more. 
The Annual AES Compliance Seminar is a full day of training on export filing requirements.  Each year, this event attracts over 100 representatives from Manufacturers, Suppliers, Export Compliance Managers, Freight Forwarders, Exporting Carriers, Consolidators, and U.S. Customs Brokers.