University of Colorado Denver CIBER

The University of Colorado Denver CIBER highlights its Pathways to International Internships and Employment (PI2E) program, a collaborative opportunity for Colorado companies to expand their international business footprint, and for students to apply their coursework and developing international business expertise to real-world business opportunities and challenges.  CEOs contract to work with students via formalized, executive-level internships and projects; students are selected through an application process.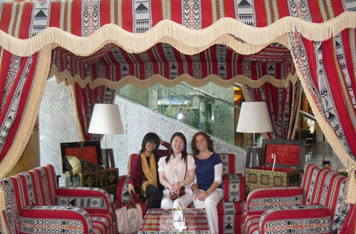 Student interns in Dubai
Students' research enhances and guides a company's critical international business decisions and can include
Developing international business functions and/or new international markets
Enhancing existing international market presence through competitive analyses, culture, and country-specific product development
Identifying specific country and/or region market feasibility
Recommending market entry and action plans
Analyzing country-specific financial, political, economic, and business risk landscapes.
Participating companies have included Grease Monkey International, Molson Coors International, Solix, Mikron Denver, CQG, and Kaman.  Emerging regions and countries researched include Australia, Japan, China, Latin America, Middle East, South Korea, Philippines, Poland, Singapore, and South Korea.  An option exists for companies to send students to the researched market to conduct secondary studies, such as a group that was sent to Dubai.  Since the program's 2014 inception, over 15 students have been hired into sponsoring companies as a result of this program.